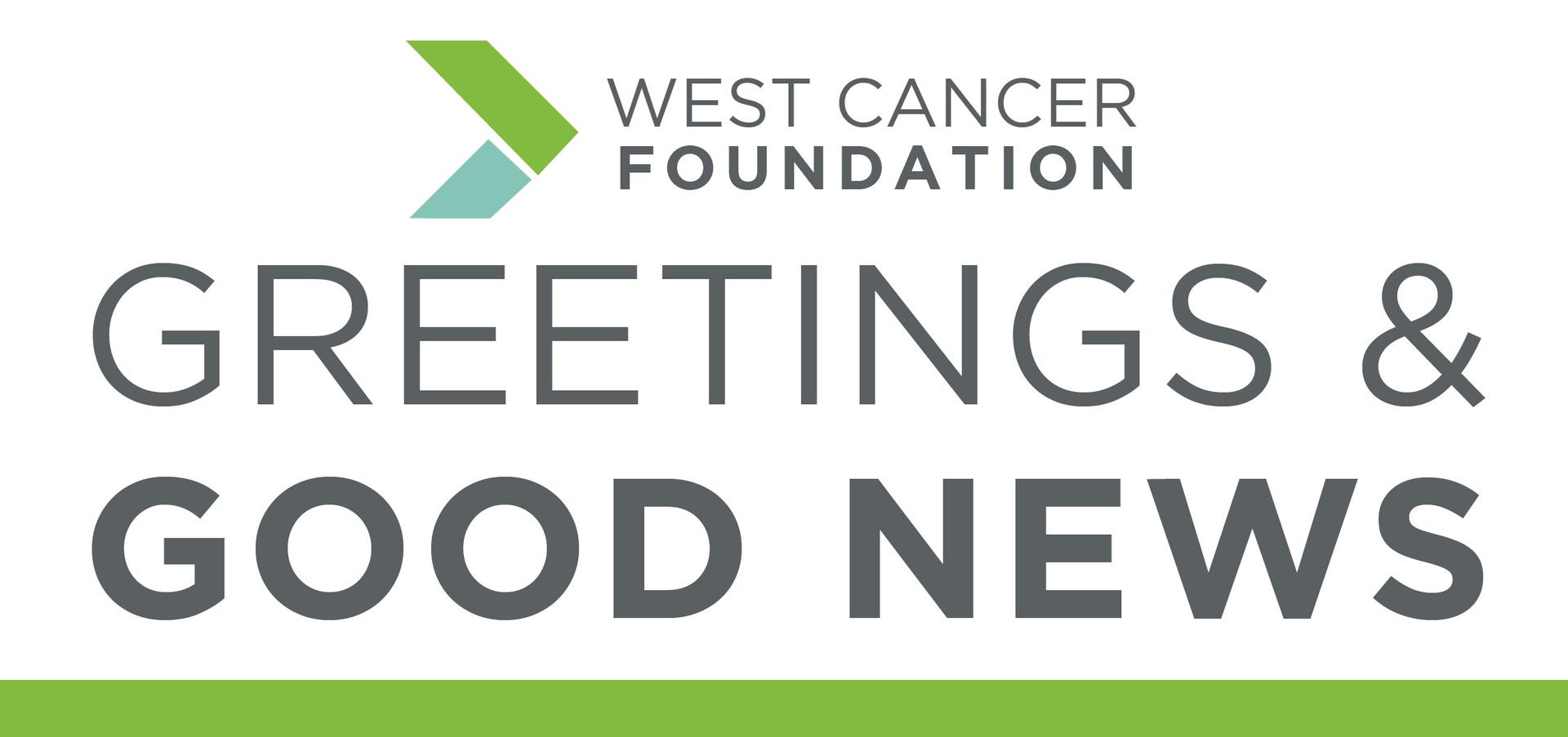 Dear Friend,
There is exciting news in the fight against cancer worldwide!  Scientists are now using artificial intelligence, DNA sequencing, precision oncology and other technologies to improve treatment and diagnosis of the disease.  Research in 2019 reported that death rates from cancer were falling.
However, COVID-19 has caused a backlog in cancer diagnosis and treatment right here in your community.
But there is great news to report because of YOU and your generosity:  Because of you, women who skipped one or two years of their annual mammogram are being navigated for a potentially life-saving screening.  Because of you, many patients in our community are NOT missing chemotherapy or radiation appointments because of the transportation program you helped fund.
Because of YOU, we helped Mary, a patient suffering from lymphedema.  She could not afford the sleeve and glove prescribed to ease the pain. Mary said, "My lymphedema was really bad, but my new garments are helping with the swelling, and I couldn't be more grateful!  I appreciate the help I received from West Cancer Foundation."
Assistance like this can only be provided to hundreds of patients like Mary because YOU support West Cancer Foundation.  We simply say THANK YOU!
| | |
| --- | --- |
| Leighanne Soden, Executive Director | |
SHE TO SEA LADIES CYCLE 500+ MILES IN 5 DAYS 
On March 18, fourteen incredible women will begin their five day, 500+ mile cycling journey to Seagrove Beach, FL for the annual She to Sea Ride!
We are so grateful for these women promoting cancer awareness and raising money for the fight against cancer. 💚
Follow these ladies on social media for updates on their journey: @She to Sea
SOUL SOIREE
We invite you to attend, sponsor, and be recognized at the Soul Soiree on Friday, May 5, 2023 from 6:30 p.m. – 10:30 p.m. at downtown Memphis' exciting new venue, The Kent.
Our premier fundraising event will include an evening of celebrating the soul of our city, our mission, and the patients we serve. Now is the time to come together for the good of our community to ultimately save lives.
Join us for a soulful evening of musical entertainment directed by Grammy Award-winning Boo Mitchell of Royal Studios & the Grammy-nominated Hi Rhythm Section Band featuring Marcus Scott.
Individual tickets are $300 which include a variety of local food and an open bar, and tables for 10 and sponsorships, including an exclusive VIP area, are also available by calling 901-322-2984.
Click the link to purchase your tickets today: https://westcancerfoundation.org/soul-soiree/
Dress is soulful and sassy cocktail attire and valet parking is provided. Sponsors include Highland Capital, West Cancer Center and Research Institute, First Horizon and Gilead Sciences.
We hope you'll join us on this journey of hope!
NATIONAL CANCER PREVENTION AWARENESS MONTH
February is recognized as National Cancer Prevention Awareness Month to encourage people to be proactive about their personal health and to help increase awareness for early detection of cancer.
Learn about how to be proactive with your health from Dr. Ari VanderWalde, Professor, Division of Epidemiology, University of Memphis and Vice President of Clinical Development at Caris Life Sciences, in this article discussing cancer prevention.
Read it here: https://westcancerfoundation.org/top-3-ways-to-help-prevent-cancer/
BREAST SCREENINGS PROGRAM 

Early detection is one of the best tools we have in the fight against breast cancer, and we are dedicated to ensuring that all women get their annual mammograms.

Our Breast Screenings program offers screenings and education paid for through grant funds to close the disparity gap in cancer care.

If you have not had your mammogram this year, or you know someone who needs a mammogram, please click the button for more information.
Steve Wishnia
This Board of Directors Spotlight goes out to our Board President and Founder, Steve Wishnia!
With more than 50 years of experience in the financial industry, Steve has and still serves on many local boards, including Memphis Light Gas & Water, Plough Foundation, Methodist Le Bonheur Healthcare, Memphis Jewish Community Center, and Memphis Jewish Home to name a few.
"The work of West Cancer Foundation is important not only to me, but to the community where I live and work, the community where my wife Eileen and I raised our children. The Foundation is breaking barriers to cancer care and filling voids for the underserved population. I am especially proud of the transportation program that continues to grow by assisting patients who need safe and reliable transportation to and from their doctor's visit. Transportation continues to be the number one barrier to quality healthcare in our community and we are making a difference with our grant funds for the program. The breast cancer screening and education program is critical to our community to help underserved women receive annual mammograms. We hope to lower the mortality incidence rate and increase early detection in breast cancer."
We could not ask for a better board president than Steve Wishnia. Steve agreed to serve as our Inaugural President when we formed in 2020 and he did a phenomenal job guiding us through two years of building, growing and raising funds during COVID. He did such an excellent job we asked him to serve a second term and he readily agreed. He has been there for the board and staff every step of the way and we are indebted for his leadership, wisdom, and certainly his generosity both from Highland Capital and personally from him and his wife Eileen.
We are so grateful for everything you do, Steve!
Recently Leighanne Soden, Executive Director of West Cancer Foundation and Jenny Vergos, West Cancer Foundation Board Member, spoke with City Current Host Jeremy C. Parks and shed light on West Cancer Foundation's mission and efforts to break through barriers to cancer care through early detection, research, and resources for all cancer patients in the Memphis and Mid-South region.
During the interview, Leighanne shares some of the history for the organization and talks about how West Cancer Foundation supports all cancer treatment centers and patients in the Mid-South, and Jenny highlights one of our upcoming events, Soul Soiree and how the community can help us make a difference.
INTRODUCING DAVINE
Davine is our West Cancer Foundation Spring 2023 Intern. She is a Memphis Native and will complete her undergraduate degree in Health Studies in May of 2023.
Davine will obtain skills varying from working in outreach and community engagement, operations and donor relations, special initiatives/events, administrative tasks, and program management. After graduation, Davine plans to pursue Pharmacy School.
In her free time, Davine enjoys strengthening her skills in knitting and crocheting, volunteering to feed the homeless, and spending time with her friends and family.
We are so glad to have her on the team!
Be sure to follow us on social media to stay up to date with the latest news and happenings at West Cancer Foundation!
West Cancer Foundation's mission is to advance the fight against cancer through
research, education, patient support, and community outreach.
None of this is possible without the generosity and support of our community.
Together we are helping cancer patients today and funding the treatments of tomorrow.