Spring is a time for renewal and growth – we feel it in the air! Spring is also a great time to envision endless possibilities.
Let's envision our community as a place where transportation is no longer a barrier to receiving safe and reliable rides to radiation therapy appointments or chemotherapy infusions. Let's see our population with measurable increases in early detection of breast cancer which can mean greater odds of survival.
We can actually see a place – our neighborhoods – become the national model for making a lasting impact on cancer outcomes where this disease is no longer a burden for the most vulnerable who need our help.
Some may say this is not possible.  However, West Cancer Foundation has the most generous donors and volunteers, and we believe we not only should envision these possibilities, but we should also work harder each day to make them a reality.
Marcel Proust said, "The real voyage of discovery is not in seeking new lands but in seeing with new eyes."  Let's challenge each other to see our lives, our citizens, with new eyes through the lens of spring.
SHE TO SEA LADIES CYCLE 500+ MILES IN 5 DAYS 
On Saturday, March 19, the She to Sea ladies departed from West Cancer Center for their 500+ mile biking journey to Seagrove Beach, FL to help promote cancer awareness and raise money for the fight against cancer.
It was a morning filled with an outpouring of love and hugs from all the family members and friends that came to wish them good luck. It truly was a magical moment to watch as the ladies headed out, and they received so much support from other local riders.
WEST FIGHT ON 2022 
We are so excited for everyone to come together and join us in person for West Fight On this year! This signature fundraising event features three different cycling routes, a cycling and running combo, a 5K run/walk, and a one-mile tribute walk to raise awareness and funds for West Cancer Foundation.
The West Fight On theme for this year is "Come Together"- come together in person, come together as a community, and come together in the fight against cancer.
This year's event will take place Saturday, September 10, 2022, at Shelby Farms Park, so mark your calendars and get ready for a day filled with fun, love, and fellowship. Whether you cycle, run, walk, or volunteer, you are making a difference in the fight against cancer!
Please join us in thanking two of our long-time sponsors – Sedgwick as our presenting sponsor for the sixth year and Highland Capital as our silver sponsor for the eighth year!  We are so excited to be a part of something so special, and we can't wait to see everyone!
Sincerely,
Angela Gustafson, Board Chair
Sally Archibald, Co-Chair
MARCH IS LYMPHEDEMA AWARENESS MONTH
March is Lymphedema Awareness Month, and we strive to spread awareness all year long. Lymphedema refers to swelling that generally occurs in one or both arms or legs.
Lymphedema is most commonly caused by the removal of or damage to your lymph nodes as a part of cancer treatment. This condition can be incredibly painful and debilitating for patients, and the garments and therapy to reduce this swelling can be expensive with or without health insurance.
Click the button below to learn more about what lymphedema is, along with the causes, signs, and treatment options available.
LYMPHEDEMA ASSISTANCE PROGRAM 
Everybody should be able to receive the healthcare they need, and we are proud to be one of the only organizations in the country to offer patient assistance through our Lymphedema Assistance Program.
Our lymphedema assistance program provides individuals with lymphedema or those at risk of developing lymphedema with medical compression garments to help alleviate the painful symptoms associated with the condition.
Bob Blankenship
Bob serves as the Managing Director Finance Americas for Sedgwick's operations. Sedgwick is headquartered in Memphis and is a $4 billion global provider with nearly 31,000 employees in 65 countries. During his 20-year tenure, Bob has held various leadership positions across the organization including Group Chief of Staff. Bob was also the executive sponsor for Sedgwick's Diversity and Inclusion initiative from 2016 to 2020. He remains a leading voice focused on developing Sedgwick's diverse workforce and equitable culture.
"My journey to fight cancer began with my father being diagnosed with Stage 4 Melanoma in the fall of 2013.  He was given three to six months to live.  After the initial treatments were unsuccessful and actually made his cancer grow faster, we were able to get him into a clinical trial where we traveled to California every three weeks for the first three treatments.
The clinical trial then became available in Tennessee and we were able to continue his treatments every three weeks until mid 2016.  West Cancer Foundation Oncologist Dr. Kurt Tauer confirmed at this appointment in mid 2016 that my father was NED (no evidence of active disease)!  He was one of the first in the country to get this clinical trial that is now known as Keytruda.  Cancer checkups continue to this day every six months, but his NED status remains the diagnosis.  We are grateful for the answered prayers and for Dr. Tauer at West Cancer Center. I am also a cancer survivor after being diagnosed with kidney cancer in January 2020.  After a successful surgery, I am cancer free and continue with six-month checkups for now.  The fight to help others with this disease is very personal and I pray we continue to advance where one day, cancer will no longer be a threat to anyone's life! "
INTRODUCING JENNIFER STRAIN
We are absolutely thrilled to welcome Jennifer Strain as the Manager of Special Initiatives at West Cancer Foundation!
As the Manager of Special Initiatives, Jennifer's responsibilities include directing West Cancer Foundation's signature fundraising event, West Fight On, along with other special events and revenue initiatives for West Cancer Foundation. In her role, Jennifer will also help develop and implement fundraising and development strategies and manage all annual fundraising campaigns.
"As a grateful patient of West Cancer Center, I aspire to use my cancer experience to instill hope in others and inspire the community to join West Cancer Foundation in the fight against cancer," said Jennifer Strain, Manager of Special Initiatives at West Cancer Foundation. Even if you are a patient with a good support system and financial means, navigating cancer treatment can feel overwhelming. No patient should have the added stress of unreliable transportation to make their appointments – or delay a mammogram because they can't cover the copayment. I'm proud to be part of a team working to bridge these gaps."
Jennifer's passionate spirit makes her the perfect addition to our team, and we are so happy to have her on board!
INTRODUCING GRACIE GRIESBECK
We are so excited to have Gracie join the West Cancer Foundation team as an intern from the University of Memphis! Her internship started a month ago, and she has already proven to be a wonderful asset to the team! She has completed various projects and is currently assisting with outreach programs.
"I am currently finishing my senior year at the University of Memphis majoring in Healthcare Leadership and minoring in Healthcare and Society. I was born and raised in Memphis and love all the culture in this city. I am a huge Memphis Tigers and Grizzlies fan. I enjoy spending time with my family, friends, as well as my yellow lab, Pickles. I am looking forward to graduating and starting a career where I can help others in the city I love."
We are so grateful for our partnership with the University of Memphis and having the opportunity to connect with bright students looking to make a positive change in our community! Please help us in welcoming Gracie Griesbeck to the team!
Welcoming our newest board members 
We are pleased to announce our five new members serving on the board at West Cancer Foundation.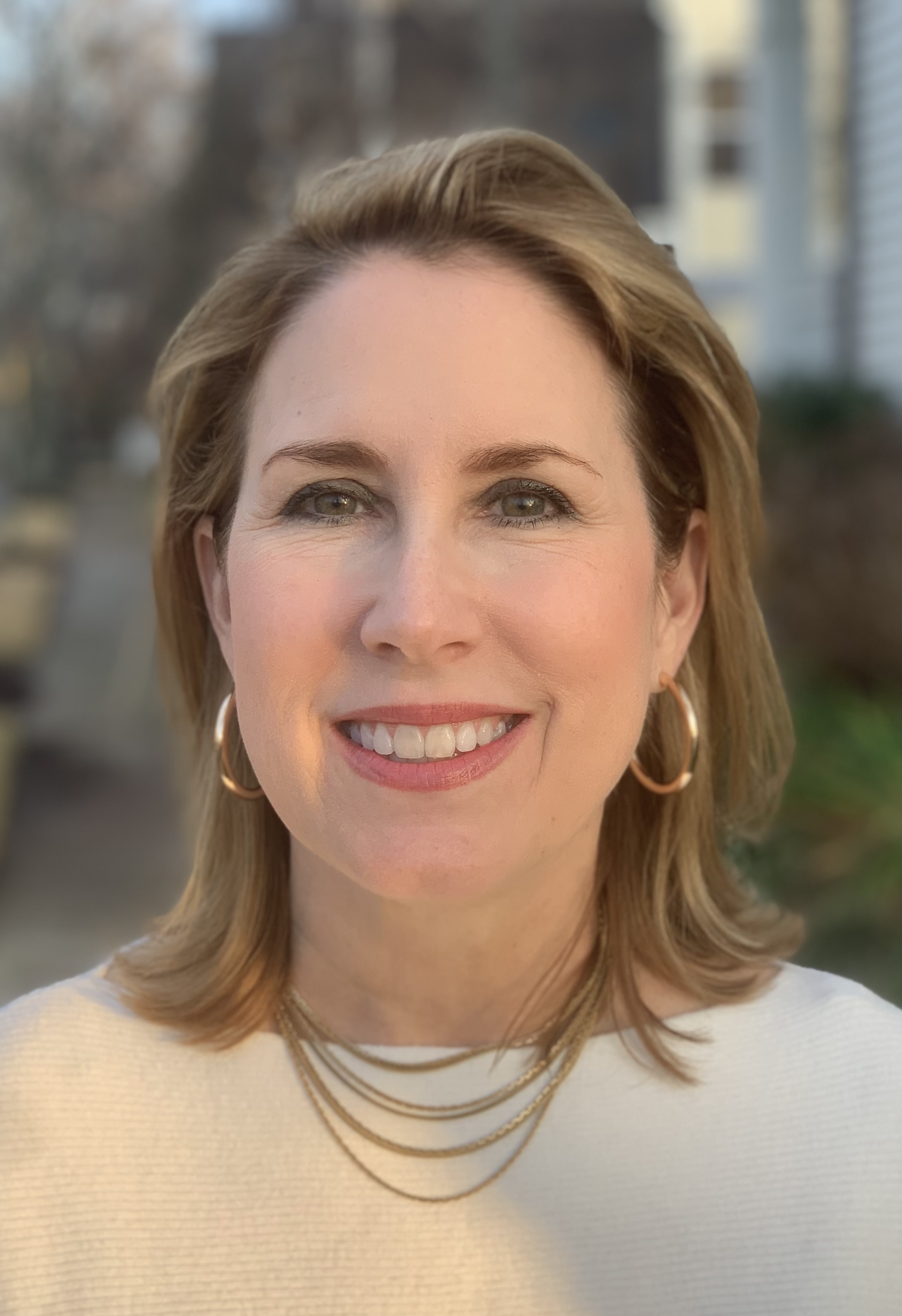 LORI GUYTON
Partner, On Brand Communications 
Lori Guyton is a partner with Memphis-based On Brand Communications and has more than 25 years of experience in public relations, marketing, brand strategy, sponsorships and corporate communications. Having spent her entire career with various agencies both in and outside of Memphis, she has worked with stellar national and international brands across multiple sectors including financial, data/analytics, hospitality, consumer and entertainment.